The US National Arboretum is a research institution, public garden and green oasis of 446-acres that sits on the shores of the Anacostia River in Washington, DC.  Annually, over 650,000 visitors enjoy connecting with nature, plants and science. Its science has resulted in important plant introductions resistant to disease and pests that benefit our nation's plant nursery landscape.
Established in 1927, the Arboretum is administered by the Agricultural Research Service (ARS) within the US Department of Agriculture. 
In addition to the collections described below, the Arboretum contains striking collections of boxwoods, daffodils, daylilies, dogwoods, hollies, lilacs, magnolias and maples.  Its Grass Roots exhibits explore the science behind turfgrass.
National Bonsai and Penjing Museum
This tribute to the history and beauty of bonsai is home of hundreds of bonsai trees, some of which are centuries old. Currently closed to the public due to COVID-19.
This garden showcases some of the many cultivars introduced by the National Arboretum and contains a koi pond that is a long-time favorite with kids.
Originally part of the East Portico of the Capitol Building, these columns now create a captivating space overlooking a beautiful meadow.
The largest designed herb garden in the United States includes a traditional knot garden, a rose garden, and 10 beds organized by themes.
Visitors can follow shaded paths through a woodland area filled with native plants from the eastern United States. Currently closed to the public due to COVID-19.
Our very own children and family-friendly garden grows a variety of food crops. Visit the WYG site for more information.
These collections are home to a winter-blooming Camellia Collection and plants from China, Japan and Korea.
Gotelli Conifer Collection
A wide variety of dwarf and slow-growing conifers are interspersed with 31 of the Arboretum's crapemyrtle cultivars.
With thousands of azalea plants, these collections are the reason the grounds were first opened to the public.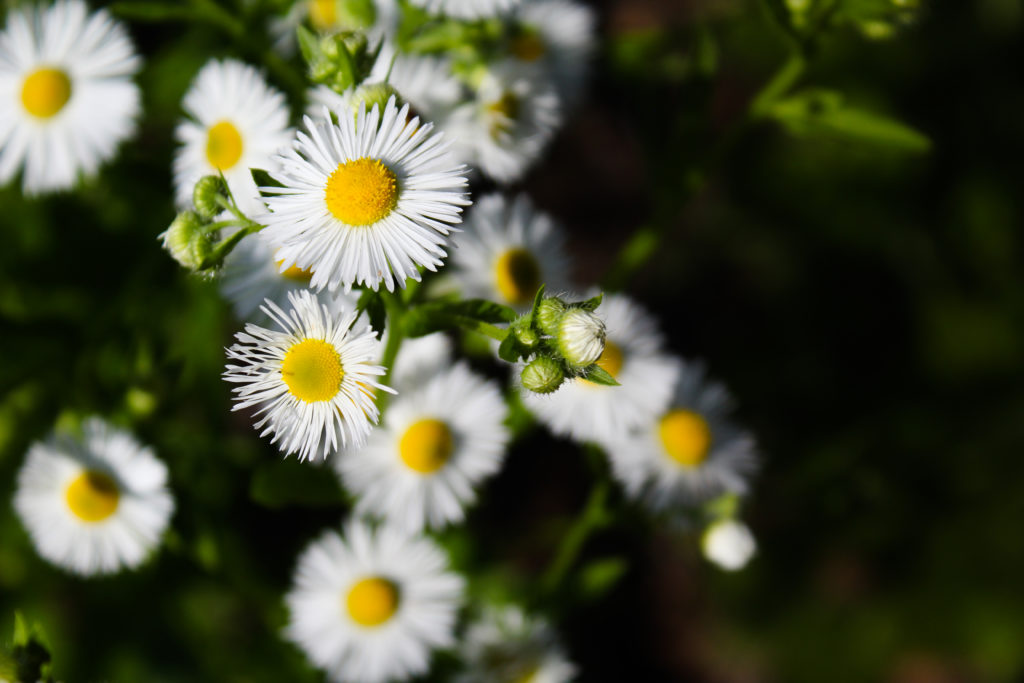 Surrounding Arbor House, where our office is located, this garden is low-maintenance and environmentally friendly.
Explore the National Arboretum's website
NEW TRAFFIC PLAN BEGINS ON APRIL 13TH
Beginning Tuesday, April 13th, the number of visitors and vehicles allowed on the National Arboretum grounds at any given time may be limited. During peak visitation, which is generally over the weekend, entry may be delayed by an estimated thirty minutes to an hour. We urge visitors to plan their weekend visit as early in the day as possible or visit on a weekday to avoid crowds and delayed entry.
As of 4/13, the guidelines for visiting the Arboretum are as follows:
Safety: Wear a mask at all times during your visit.
Hours: 8 AM – 5 PM daily
Access: Vehicles will enter the Arboretum only using the New York Avenue entrance (3501 New York Ave, NE) but may exit using either the New York Avenue or R Street entrance (2400 R Street, NE). Entrance via the R Street gate will be restricted to pedestrians and cyclists only.

Traffic

 Flow: Vehicles will be limited to a single one-way loop route with free parking available in one of three parking lots. There will also be overflow parallel parking on the right side of the one-way route along most of its length.
Key Features: The Administration Building/Visitor Center, National Bonsai & Penjing Museum, and Fern Valley will remain closed until further notice to ensure social distancing. All other collections are open to the public.
Statement from the Agricultural Research Service: Policy on Mask Use and Social Distancing
"On January 20, 2021, President Biden issued an Executive Order requiring masks and social distancing in Federal buildings and on Federal lands. The new administration is currently developing a COVID-safety plan for the U.S. Department of Agriculture that will prioritize the health and safety of all federal employees and contractors, as well as visitors to federal facilities and land. While this safety plan is being developed, the U.S. National Arboretum will follow the advice of public health and science experts, by requiring all USNA visitors and employees to wear a mask, maintain social distance while on USNA property, and to take other related precautions recommended by the U.S. Centers for Disease Control and Prevention."
Please note that the following may require a USNA photography permit: special occasion photography; individual and group portrait photography; commercial and promotional photography; and photography that includes subjects, props, models or anything more than the natural and cultural resources of the National Arboretum.
2400 R St NE
Washington, DC 20002
New York Avenue Entrance + Mailing
3501 New York Avenue NE
Washington, DC 20002
Monday – Sunday: 8 AM – 5 PM (only closed on December 25th)
National Bonsai & Penjing Museum
We are working remotely due to COVID19 but respond readily to calls and emails.
Use the Arboretum's Gardens & Collections webpage for information about each collection's accessibility.  The information will be found in the webpage for each collection.  You may want to start with the Capitol Columns and National Herb Garden pages.
Visit the Washington Youth Garden's family-friendly demonstration garden where we teach garden-based science to children and their families. Currently closed to the public due to COVID-19.
Admission and parking are free at the National Arboretum! Please park in the multiple marked lots available throughout the Arboretum — please refrain from parking on the side of the road and in the grass.
While there are no rail lines that take you directly to the Arboretum, there are bus stops nearby to link you to the Arboretum. Use the Metro's Trip Planner to find your best route.
Visiting from out of town? The National Arboretum is located near Union Station, DC's central hub for MARC and Amtrak trains.  From there, take a ride share or bus to the Arboretum.
Bring your own bike or rent one! Capital Bikeshare has a bike hub outside the R Street Entrance for visitors to rent bikes from and cruise around the Arboretum.
Need a ride? Meet your rideshare driver at the R Street Entrance for easiest access into and out of the Arboretum.
Restrooms & Water Fountains
Arbor House
M-Street Gate Parking Lot (open during warmer months)
Asia Valley Collections (open during warmer months)
Visitor Center (Closed due to COVID-19)
Arbor House
Visitor Center (Closed due to COVID-19)
Click on "View larger map" to open Google Maps.