Friends of the National Arboretum
Friends of the National Arboretum (FONA)
was founded
in 1982 as an independent 501(c)(3).
FONA serves as the primary private partner of the U.S National Arboretum in Washington, D.C. We preserve and enhance this vibrant public space and
facilitate
experiential programs that instill a love of plants, nature, and the outdoors in all who visit the Arboretum
. We also promote the overarching research and education mission of the Arboretum.
Since its beginning, FONA has raised funds for projects around the Arboretum like the Capitol Columns, Flowering Tree Walk, and Springhouse Run stream restoration
. FONA also supports the Arboretum's research, plant explorations, and collections maintenance.
Washington Youth Garden
With the help of our members we offer garden-based educational programming through the Washington Youth Garden (WYG). This program
began in 1971 as part of a city initiative to encourage children living in under-resourced neighborhoods to cultivate and grow their own food
. 
WYG celebrates its 50th anniversary in 2021 by continuing to support local youth and families
.
Power of Partnerships
In 2021, FONA ensured access to greenspace by supporting the Arboretum's COVID-19 management strategy to ensure the grounds were open and safe for over 700,000 visitors. We also invested in education by laying the groundwork for a treetop canopy trail at the Arboretum to complement our environmental education efforts. FONA strengthened local partnerships by collaborating with 52 local organizations to help us meet the needs of our community.
Power of Programs
We adapted our education programs in 2021 to fit our community's needs and began celebrating Washington Youth Garden's 50th Anniversary. FONA also provided more opportunities for people to connect with nature by providing more unique recreation programs and public events.
Green Ambassadors developed new skills & addressed food insecurity in their communities
Grow@Home garden science kits shared with DC students
pounds of produce harvested & donated to local families
A connection to the land fosters the mental, physical, and spiritual wellness of individuals, communities, and the planet.
Experiential learning encourages creativity, strengthens problem-solving skills, and inspires lifelong curiosity and engagement.
The whole is greater than the sum of its parts: we are stronger and more impactful when we work collaboratively with our fellow team members, other organizations, and the communities we serve.
We better meet the needs of our communities by strategically responding to our changing world.
We acknowledge the history and harms of systemic racism and recognize our duty to take action to support the reconnection of Black, Indigenous, and people of color (BIPOC) to the land.
Amplifying underrepresented voices by creating space for constructive conversations and actions ensures universal access to the Arboretum and its resources.
Sharing joy through our work connects us with others and creates positive change.
Director of Philanthropy and Communications
Director of Foundation and Government Relations
Marketing & Communications Manager
Membership Program Manager
School Garden Program Manager
School Garden Program Manager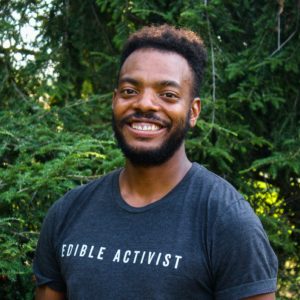 Green Ambassador Program Manager
Garden Assistant Coordinator
Michael Stevens, Capitol Riverfront Business Improvement District
Board Chair
Martha Van Dale, National Association of State Departments of Agriculture
Vice Chair
Virginia Kromm, Smithsonian's National Zoo and Conservation Biology Institute
Treasurer
John Cooney, Venable LLP, retired
Secretary
Robert Bartlett Jr., The F.A. Bartlett Tree Expert Co.
Mark Buscaino, Casey Trees
Zandra Chestnut, Kenilworth Aquatic Gardens
Lynne Church, Landscape Designer and Energy Executive and Attorney, retired
Elizabeth M. Dugan, MD, Medstar Georgetown University Hospital
Chandler Goule, National Association of Wheat Growers
Jennifer Hatcher, Food Marketing Institute
Grant Leslie, Glover Park Group
Anne MacMillan, Invariant, Food and Agriculture Practice
Bill Matuszeski, Chesapeake Bay and Anacostia Citizens Advisory Committees
Scot Medbury, Quarryhill Botanical Garden
Paul Meyer, Morris Arboretum, retired
Tim Petri, Former U.S. Representative, Wisconsin's 6th Congressional District, ret.
Pamela Raymont-Simpson, The Garden Club of America
Lucy S. Rhame
Barbara Shea, Founding President, Casey Trees
Lou Slade, Gorove Slade Associates
Peggy Strand, Venable LLP, retired
Nzinga Tull, Jackson and Tull
Tuckie Westfall, KraftHeinz, Director of Federal Government Affairs, retired
Thank you to all our supporters for our 26th Annual Dinner Under the Stars this September! Interested in sponsoring or attending this event? Learn more at our Dinner page.
Sponsor list as of September 15, 2022.
Robert and Kate Bartlett/Bartlett Tree Experts
Anonymous
Bayer
CropLife America
Outlier Development
Syngenta
Abbott
BASF
CoBank
Elizabeth M. Dugan
FMI — The Food Industry Association
Invariant and Anne MacMillan
Michael Torrey Associates, LLC
National Association of Wheat Growers
National Corn Growers Association
National Farmers Union
U.S. Beet Sugar Association
Agri-Pulse
American Forest & Paper Association
American Seed Trade Association
Betty Boyle
Lynne H. Church
NASDA
Jeffrey K. Stine and Marcel C. LaFollette
Michael G. Stevens
USA Rice Federation
University Park Friends of the Arboretum
Nina Weissberg and Stuart Martin
W.S. Jenks/Becky and Jerry Siegel
AgSpire
American Forest Foundation
Laura and Guy Cecala
Gail Charnley Elliott
Forbright Bank
Laura Wood Peterson Consulting Inc.
Other Half Brewing
Supreme Core Cider
Sponsor list as of June 7, 2022.
Margaret Strand
Lucy S. Rhame
Laura and Guy Cecala
Lynne H. Church
Gail Charnley Elliott and E. Donald Elliott
Jennifer Hatcher
Sherril Houghton
Lloyd E. Mitchell Foundation
Rafael Lopez and Linda Marks
Jim and Penny Morrill
National Capital Area Garden Clubs
Catherine Nottingham
Melissa and John Pflieger
Craven Rand
Pamela Raymont-Simpson and Charles J. Simpson, Jr.
Barbara and Jim Shea
Michael G. Stevens
Tuckie Westfall
Ken and Dottie Woodcock
Bernstein Management Corporation
Your Part-Time Controller
Other Half Brewing
Supreme Core Cider
Thank you to all who supported our Solstice Soiree this past September! We were excited to share the National Arboretum during this event and are grateful for our dedicated supporters.
Bayer
International Paper
Nutrien
Syngenta
Abbott
CoBank
Corn Refiners Association
CropLife America
FMI – The Food Industry Association
Anne MacMillan and Invariant
National Association of Wheat Growers
American Seed Trade Association
BASF
Consumer Brands Association
Michael Torrey Associates
W.S. Jenks & Son
Our David Fairchild Society commemorates the work of David Fairchild, who spent his life exploring the world, collecting plants, and sharing them throughout America and the world. He brought us many plants and foods that are staples in American culture, such as ornamental cherry trees and Meyer lemons.  Learn more on our Support page.
Donor list as of September 6, 2022.
Robert and Kate Bartlett
John and Julie Hamre
Betty and Alex Boyle
Lynne H. Church
Linda and John Derrick
Lucy S. Rhame
Tuckie and Don Westfall
Anonymous
Colien Hefferan and Hollis Summers
Barbara and James Shea
Margaret Strand
Ken and Dorothy Woodcock
Helena Zinkham
Bonnie and Louis Cohen
John F. Cooney
Denis Crane
Louisa Copeland Duemling
Elizabeth M. Dugan
Clara Elias and Justin Thorpe
Michael and Kathryn Hanley
Lynne and Joseph Horning
Liza and Andrew Labadie
Rafael V. Lopez and Linda I. Marks
Laura Mansilla and Asa Harrington
Bill Matuszeski and Mary Procter
Eric A. Michael and Craig Kruger
Peter and Jainel Morris
Catherine Casey Nottingham
Carey Paquette
Dede and Tim Petri
Robert and Nancy Shoemaker
Beth Wehrle
Anonymous
Barry L. Abel
Harold Belcher
Sally Donner and Kenneth Briers
Charles and Linda Findlay
Sherrill Houghton
Sheldon and Audrey Katz
Anne MacMillan and Tim Bass
Kevin and Marla McIntosh
Tuuli Mooney-Schindler
Jacqueline E. Pechmann
Ellen C. Petersen
Craven Rand
Jeffrey K. Stine and Marcel C. LaFollette
Bentley Andrews
Suzy Bakshian and Vinny Chiappinelli
Marion S. Ballard
Suzie and Rich Bissell
Wendy Blair
Deborah E. Bowles and Derik Burgess
Michael and Samantha Brickman
Nancy and John Bryson
Laura and Guy Cecala
Martha Van Dale
Diana Ferris
Joseph and Agatha Francis
Barbara W. Gould
Chandler Goule
Bean Granger
Frank Guzzetta and Paul Manville
Robin and Jay Hammer
Lindsay Shea Hardesty
Corbin C. Harwood
Jennifer and Christopher Hatcher
Gene Hix
James Hughes
William Inglee and Jane Madden
Virginia Kromm and Joe Shultz
Jack Krumholtz
Annetta H. Kushner
John and Jean Lange
Amanda Leiter and Sambhav Sankar
Jennifer Levin
Sara Mills Mazie
Kathleen McNamara
Anita Menghetti
Mollitor Family
Pamela and Byrne Murphy
Mary Eugenia and Theodore Myer
Shirley and Frank Nicolai
Kat and Andrew Norris
Elizabeth L. Nottingham
Heather Paradise
John and Melissa Pflieger
Karen Rand
Pamela Raymont-Simpson and Charles J. Simpson, Jr.
Bob Schramm and Nancy Williams
Liz Shriver and Jon Blake
Louis and Nancy Slade
Kimberly and John Snedden
Michael G. Stevens
Emily Stopa and John C. MacMillan, Jr.
Robert and Ann Thompson
John and Val Wheeler
Elsa B. Williams
With appreciation to those who have generously supported FONA through estate gifts:
Anonymous
Harold Belcher
Lynne H. Church
John F. Cooney
Robert C. Daniels, Jr. & Richard R. Beman, Jr.
Ann Fessenden Clymer
Dorothy Kidder
Herman W. Koch & Rosalie Martin Koch
Frederick G. Meyer
Edith N. K. Meyer Trust
Michael G. Stevens
Hendley Elementary School
Armstrong Elementary and Middle School